Sponsors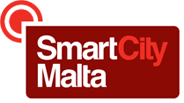 SmartCity is the leading developer of knowledge-based business townships. By uniquely creating business clusters with only the finest lifestyle amenities, SmartCity is the next generation of knowledge clusters. SmartCity Malta (SCM) is the first European outpost of the SmartCity global network of business townships. Creating a network of opportunities, SmartCity Malta will home knowledge-based companies that aim to serve the EU and North African markets.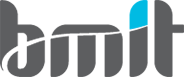 BMIT was launched in 2003 and had since grown to become one of the leading companies of its kind in Europe. Its focus is on expert hosting and colocation services, though it constantly strives to build on its facilities and proficiency across numerous emerging technologies. As a subsidiary company of GO plc, BMIT continues to assess opportunities for international expansion and collaboration.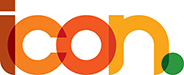 ICON is an award-winning technology company that was setup in the year 2000. With years of experience in the industry it offers services in (a) bespoke software development, (b) web & app development, (c) digital marketing services and (d) technology consulting. ICON is a Microsoft Partner and is built around a team of brilliant and highly trained individuals. Its e-marketing team is multidisciplinary and boasts of Google Certified Professionals. Several of its technology projects have been hailed as best practices in the digital field.