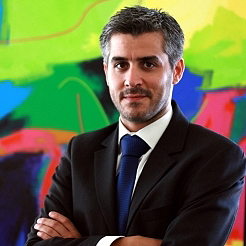 Antonio Ghio
President
Dr Antonio Ghio is a partner at Fenech & Fenech Advocates and heads its ICT Law Department. For the past twelve years his work has solely revolved around ICT law issues, trying to find solutions to the constant struggle existing between law and technology, both inside and outside of the courtrooms. Ghio lectures ICT law and Cyber Crime at the University of Malta and is a regular supervisor and examiner on technology law related matters.He held the position of Chairman of the Malta Communications Authority after having served as a member of the Board of Directors for the last five years.
He has an LL.M in ICT law from the University of Strathclyde where he specialised on legal aspects of Internet security and online privacy. He is a regular speaker on ICT law issues in local and international conferences and has a regular column on ICT law issues on the Sunday Times of Malta. His personal blog on ICT Law issues can be found here. Ghio is also the Malta contributor for Electronic Signatures in Law (Cambridge University Press) and author of the Malta chapter of Data Protection: Laws of the World (Sweet and Maxwell).
LinkedIn: https://www.linkedin.com/in/antonioghio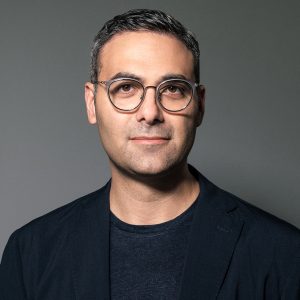 Gege Gatt
Vice President
Dr Gege Gatt is CEO of the Artificial Intelligence company: ebo. He's a partner and director at the technology firm ICON. For the past eighteen years in the industry, he has proven to be a results-driven leader focused on achieving exceptional results in highly competitive ICT environments.
He is experienced in driving product, project, process and customer service improvements while building partnerships with key business decision-makers. He served as a director at ICT recruitment specialist: MUOVO (a Gi Group partner) and as a Non Executive Director on the industry leading shipping data solution firm: essDocs. He is a specialist examiner for doctoral thesis relating to ICT Law at the faculty of Laws, University of Malta.
He holds a Bachelor degree in legal & humanistic studies and a Doctoral degree in Laws. He has published various articles on ICT and Law, is a regular speaker at local and international events and maintains a personal blog on Law and ICT here: www.gegegatt.com 
Wikipedia: https://en.wikipedia.org/wiki/Gege_Gatt 
LinkedIn: https://www.linkedin.com/in/gegegatt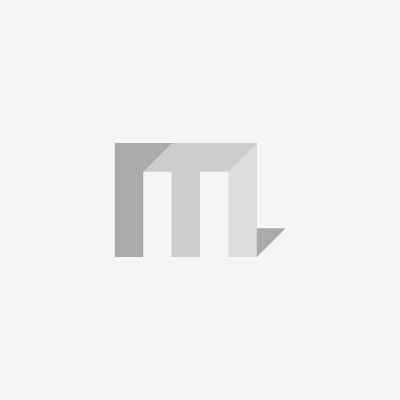 Mireille Caruana
Policies and External Relations
Dr. Mireille M Caruana is Lecturer in EU and Information Technology Law within the Faculty of Laws, University of Malta. She was awarded her PhD from the University of Bristol in 2014 on the basis of her thesis on data protection and the differing European approaches to uses of personal data in the criminal justice sector. She graduated Doctor of Laws (LLD) from the University of Malta in 2002 and Magister Juris in European and Comparative Law in 2004. She was called to the bar in Malta in 2003. She specialised in Computer and Communications law at Queen Mary University of London (LLM 2008).
Mireille's research focuses on aspects of Information Technology law and society, running across a number of legal subject areas including, but not limited to: information technology law, e-commerce law, intellectual property law, human rights and the protection of privacy, data protection law, cyber-security including cyber-crime and cyber-terrorism, Internet governance including regulatory theory and practice. The thread that holds this somewhat disparate collection together is the role of the law in determining the access to, use of, and controls over, all kinds of information. She has written and published articles on various aspects of privacy and data protection law.
Mireille has developed courses and taught at under-graduate and post-graduate level in Malta and the UK. Her current teaching portfolio includes: EU Information Technology law and policy, e-Commerce law and policy in the EU, Gambling law and policy in the EU, and EU Consumer law. At the University of Bristol (2010-2011) she lectured computer science students on Law and Information Technology.
She has been appointed as member of the newly formed UM Board of the Centre for Distributed Ledger Technologies. She is also a member of the University Research Ethics Committee (UREC) and its sub-committee on data protection.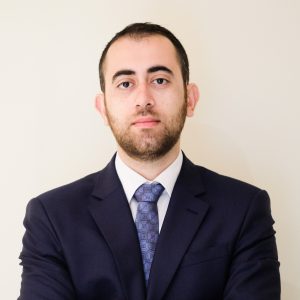 Deo Falzon
Events, PR & Project Manager
Dr Deo Falzon is an associate at Fenech & Fenech Advocates within the TMT department. He holds a Master of Laws (LL.M.) in International Intellectual Property from the University of London and the ISO accredited CIPP/E and CIPM certifications from the International Association of Privacy Professionals. He is also an elected board member of the Malta IT Law Association (MITLA).
In previous years Deo was widely involved in student activism and was President and Vice-President of ELSA (Malta).
Deo is involved in Commercial litigious matters especially those involving Intellectual Property and other matters including advising on obtaining IPR protection, anti-counterfeiting measures, dealing with infringements and assisting with filing strategies, advising clients in relation to information technology clauses and contracts as well as setting up and assisting with privacy (GDPR) compliant programs.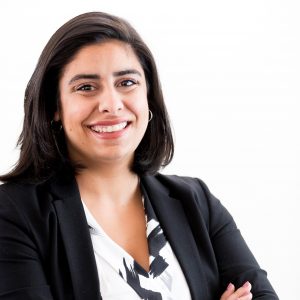 Sarah Cannataci
Secretary & Project Manager
Dr. Sarah Cannataci is an associate within the International Practice department at Fenech & Fenech Advocates working mostly in Technology, Media and Telecoms Law (TMT) as well as Intellectual Property Law and takes a particular interest in issues created by the interplay between these two legal fields. Sarah advises and assists clients in relation to information technology, cybercrime, gaming law as well as in matters relating to trademarks, copyright, and design rights amongst other intellectual property issues.
LinkedIn: https://www.linkedin.com/in/sarah-cannataci-753a07147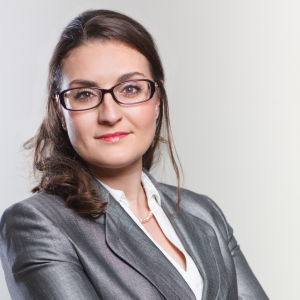 Karen Coppini
Treasurer and Events
Dr. Karen Coppini runs her own legal practice 'Coppini Legal' offering corporate and commercial legal services with special focus on IT Law. She has been involved in a number of assignments relating to GDPR compliance, including data audits and Data Protection Impact Assessments (DPIAs). Dr. Coppini advises clients on various  IT and commercial matters together with activity regulated by the Malta Financial Service Authority (MFSA), amongst which Financial Institutions, Capital Markets and Virtual Financial Assets. She currently holds the position of company secretary on various companies, including the company listed on the Malta Stock Exchange Von der Heyden Group Finance plc.
She read a Doctor of Laws (LL.D.) degree from the University of Malta and was later admitted to the bar. She also read a Master of Laws (LL.M.) degree from Queen Mary, University of London in Computer and Communications Law. Dr. Coppini started her legal career as a trainee and then an Associate at Refalo & Zammit Pace Advocates. She was later appointed group Company Secretary of Hili Ventures Limited, including four of its listed companies: Hili Properties plc, Hili Finance Company plc, 1923 Investments plc, and Premier Capital plc. She was then engaged by Dr Werner & Partner to assist with obtaining its Virtual Financial Assets Agent License.
Dr. Coppini joined the executive team of MITLA in January 2020.