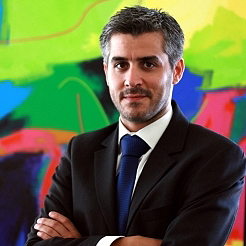 Antonio Ghio
President
Dr. Antonio Ghio is a partner at Fenech & Fenech Advocates and heads its ICT Law Department. For the past twelve years his work has solely revolved around ICT law issues, trying to find solutions to the constant struggle existing between law and technology, both inside and outside of the courtrooms. Ghio lectures ICT law and Cyber Crime at the University of Malta and is a regular supervisor and examiner on technology law related matters.He held the position of Chairman of the Malta Communications Authority after having served as a member of the Board of Directors for the last five years.
He has an LL.M in ICT law from the University of Strathclyde where he specialised on legal aspects of Internet security and online privacy. He is a regular speaker on ICT law issues in local and international conferences and has a regular column on ICT law issues on the Sunday Times of Malta. His personal blog on ICT Law issues can be found here. Ghio is also the Malta contributor for Electronic Signatures in Law (Cambridge University Press) and author of the Malta chapter of Data Protection: Laws of the World (Sweet and Maxwell).
Gege Gatt
Vice President
Dr. Gege Gatt is a partner and director at the technology firm ICON and runs its strategy and business development unit. For the past fourteen years he has proven to be a results-driven leader focused on achieving exceptional results in highly competitive ICT environments.
He is experienced in driving product, project, process and customer service improvements while building partnerships with key business decision-makers. He also serves as a director at ICT recruitment specialist: MUOVO (a Gi Group partner), and as a Non Executive Director on the industry leading shipping data solution firm: essDocs. He is a specialist examiner for doctoral thesis relating to ICT Law at the faculty of Laws, University of Malta.
He holds a Bachelor degree in legal & humanistic studies and a Doctoral degree in Laws. He has published various articles on ICT and Law, is a regular speaker at local and international events and maintains a personal blog on Law and ICT here: www.gegegatt.com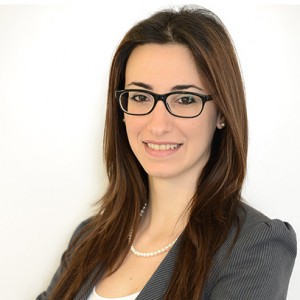 Sharon Xuereb
Member
Dr. Sharon Xuereb is an associate at Camilleri Preziosi and heads the Technology, Electronic Communications, and Intellectual Property Law practice areas within the firm. She graduated as Doctor of Laws at the University of Malta in December 2009 and completed her postgraduate studies with distinction at Queen Mary, University of London in 2010. In partial fulfilment of her LL.M. in Computer and Communications Law, she submitted a thesis on the regulation of online gaming and betting entitled "Legal Protection of State Monopolies over Online Gaming: A critical appraisal of the implications of recent ECJ decisions on EU Remote Gaming".
Sharon assisted a number of law students at the University of Malta with their doctoral thesis related to ICT Law, and regularly participates in local and international conferences in ICT law. Sharon acts as external legal counsel for one of the major electronic communications providers in Malta. She has also been selected by a national regulatory authority in the Middle East to provide advice on the drafting and implementation of a privacy and data protection legal framework in the electronic communication sector.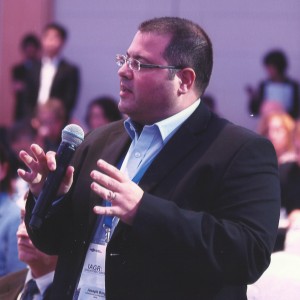 Joseph Borg
Secretary
Dr. Joseph F. Borg is currently a Senior Advisor to WH Partners, a law firm specialising in Gaming, Corporate, IT, Telecoms and Intellectual Property Law. He also lectures Gaming Law at the University of Malta. Before joining WH Partners he occupied the post of Chief Regulatory Officer of the Lotteries and Gaming Authority – Malta. Joe was also an elected Member on the Board of Trustees of the International Association of Gaming Regulators (IAGR), a position which he held throughout 2012. He had originally joined the Authority in March 2007 as Director Legal and Enforcement and has occupied this position for almost 4 years. Before joining the Authority, Joseph, acted as a Legal Counsel to Vodafone Malta Limited for three years.
Joseph was conferred with an LL.M. in Information Technology and Telecommunications Law at the University of Strathclyde (Glasgow), with Distinction. Earlier, he was awarded the LL.D. from the University of Malta, after writing and successfully defending a thesis entitled, 'Protection of Trademarks Against Domain Names'. In November 2000, Joseph graduated with a Bachelor of Arts (BA) in Legal and Humanistic Studies. Joseph went on an Erasmus Exchange in 2002 at the Facolta di Giurisprudenza of the Universita' degli Studi di Bologna.
In 2009 he completed a Regulator Development Program organized by the International Gaming Institute at the University of Nevada in Las Vegas (UNLV). In 2012 he was awarded a certificate in Casino Management by the UNLV.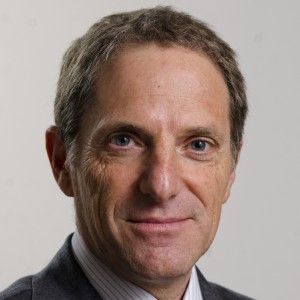 George Sammut
Treasurer
George Sammut is a partner at PricewaterhouseCoopers responsible for IT Governance, Risk and Compliance services. Over the past 25 years, he has led numerous assignments relating to IT-enabled performance improvement; Information Security; IT governance; and legal/regulatory compliance assessments in the private sector, in Government and for the European Commission. He is often involved in IT aspects of assignments in Internal Audit, and IT Audits including forensic technology work.
George has a BSc (Hons) in Informatics from the University of Leeds; he is a Chartered Engineer; a qualified accountant; Certified in the Governance of Enterprise IT (CGEIT); and Certified in Risk and Information Systems Controls (CRISC). George was a member of the Malta Data Protection Appeals Tribunal for six years and often lectures in Data Protection, IT security and IT effectiveness. He was also a member of the National Information Society Council (Malta) and was appointed to the European Commission Council of Experts for the eEurope programme implementation. He is a former Chairman of the IT Trade Section of the Chamber of Commerce, Enterprise and Industry.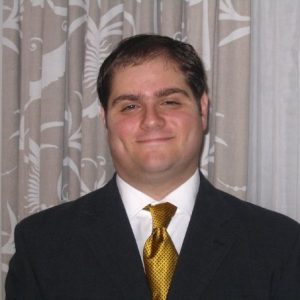 Matthew Galea Debono
Executive Member
Dr. Matthew Galea Debono is the Legal and Compliance Officer at Maltco Lotteries Limited, Malta's national lottery provider. There he advises the company in various legal matters while ensuring that the company complies with its licence to operate the national lottery in Malta.
He graduated as a Doctor of Laws from the University of Malta in 2012, after which he chose to further his studies in order to better specialise in the area of information technology law. He was awarded an LL.M. in Computer and Communications Law from Queen Mary University of London at the end of 2016 after defending his two dissertations titled "Data Protection Issues Pertaining to the Video Game Sector" and "Online Digital content and European consumer law – the case of STEAM
Michael Zammit Maempel
Executive Member
Dr. Michael Zammit Maempel graduated as a lawyer from the University of Malta in 2001, following which he practiced as a commercial lawyer with GVTH Advocates where he headed the Media and IT Law department.  Throughout his time there, he was involved in the acquisitions of two of Malta's major telecoms companies, as well as the privatisation of the national public transport system and parts of the national airline business.
In recent years he has been the Company Secretary to some of Malta's foremost listed companies, including Premier Capital plc, Hili Properties plc, and PTL Holdings plc – all companies within the Hili Ventures Group.
In 2016 he graduated from Queen Mary University of London after reading for a masters degree in computers and communications law.  Also in 2016 he set up 'Maempels', a boutique law practice specialising exclusively in IP, Media and Technology law issues.
Michael has been a contributing author to all three editions of 'Data Protection & Privacy: Jurisdictional Comparisons', part of the International Series by Sweet & Maxwell – Thomson Reuters, published between January 2012 and September 2016.